Robinson for the timber sector
Testimonial Woodtex
The presence of Woodtex at the Boomsesteenweg in Wilrijk has become a familiar scene. The lumber shop was established in the late seventies. In 2008, Guido Van der Auwera took over the Woodtex company and established the Magiwood wood group, including Woodtex, as well as the specialised lumber store Amerhout, and the Berkawood installation company. At that time, both Amerhout and Berkawood had been working with the SDP system for over 10 years. Woodtex was using a different software application.  In order to work efficiently, we needed a joint system, so in 2009 we decided to switch to SDP Robinson wood-IT.
"SDP Robinson makes our lumber shop more efficient."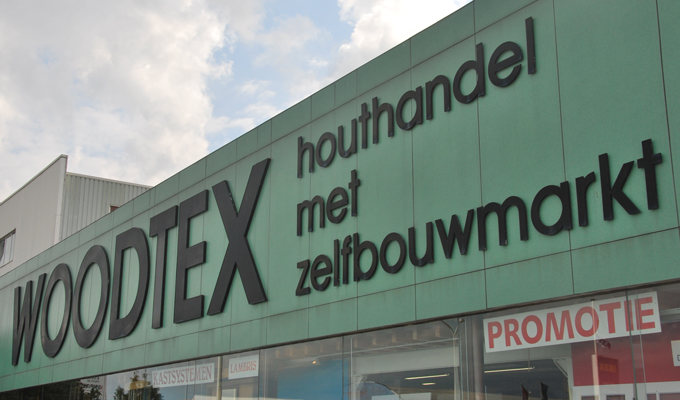 Stany Mebis, human resources, ICT and accounting manager, explains why he has chosen SDP. "Together with Amerhout, we are part of the Magiwood group. In order to increase efficiency, it soon became obvious that we needed to operate with one joint system. Amerhout was already working with SDP Robinson wood-IT, Woodtex used a different software application."
The company has been intensively weighing the pros and cons of both applications against each other. We have followed many demonstrations, performed thorough analyses and examined which system would operate best for both companies. Finally, the decision to opt for SDP is based on some important factors:
"One of the main reasons was the price difference. The costs for switching to SDP Robinson wood-IT would be considerably lower than for the other system."
Mebis states that he is satisfied with his choice and that he would recommend the software to his wood industry colleagues. "Before we came to this conclusion, we have taken our time to examine the situation thoroughly. Four or five years ago we had some doubts. However, in demonstrations and discussions with colleagues, we learned that the software has been evolving ever since. It contains all functionalities that modern wood stores need. For instance, we are selling both raw as well as planed timber, impregnated or not, of different lengths. Our software application needs to be able to deal with all that."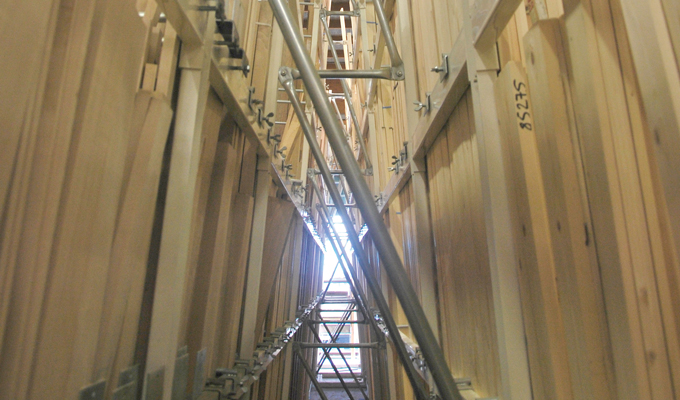 Going live
Going live with SDP Robinson wood-IT was by far the most critical moment. Temporarily closing our store was definitely not an option. Nor could going live bring growing pains. The implementation therefore be smooth and faultless. "The customers could not have a clue that we were henceforth working with a new system. The migration of our article database was therefore of vital importance. Also, all sales documents, quotes, order forms, etc., needed to be integrated into the new system without exception."
"The project team's know-how played a crucial role in a successful migration," Mebis continues. "They were able to think along these lines and they have been a valuable soundboard, not only by mastering the software, but also by understanding the needs of a wood store. They respected the defined blueprint, which gives the customer a confident feeling. They passed this critical test brilliantly, and the situation on May 3rd was even better than hoped for."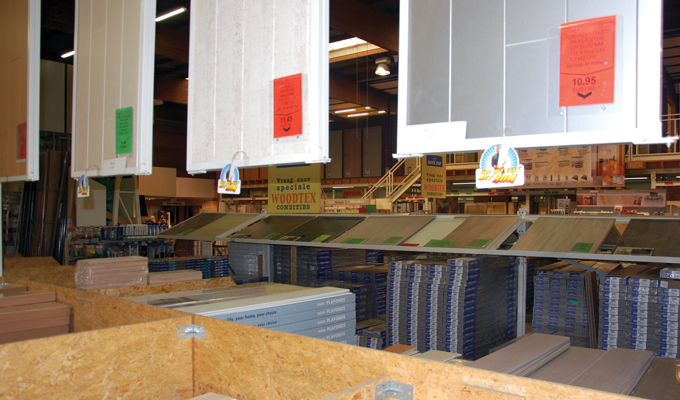 Satisfied
Amerhout and Woodtex are now operating with one and the same system and that was our initial intention. Furthermore, the software has proven its flexibility. It is adjustable to the company's business processes. For instance, the Woodtex sawmill has been perfectly integrated thanks to SDP Robinson wood-IT. "Since we have our own delivery service, it is convenient that even transportation can be organised with SDP Robinson wood-IT. We are happy that we made this decision."
Employees
Mebis is not the only person happy with the new software. The employees and check-out operators are also enthusiastic. They quickly find what they are looking for, which enables them to assist their customers faster. "Thanks to a well-considered privilege management, each user is assigned the functions they need. This increases efficiency with regards to mastering the software as well as using it."
Do not hesitate to contact us for a non-binding demonstration in your store.