Distripack
Testimonial Karcher
The Kärcher Center in Elversele has been using SDP Distripack, software developed for wholesale businesses, for a long time. The program manages articles from purchase through sales. Ms. Marina Verstraeten, manager at Kärcher Center L. Van Mol explains why she is so satisfied with the SDP service.
"We are very positive about SDP and are happy to recommend SDP Distripack."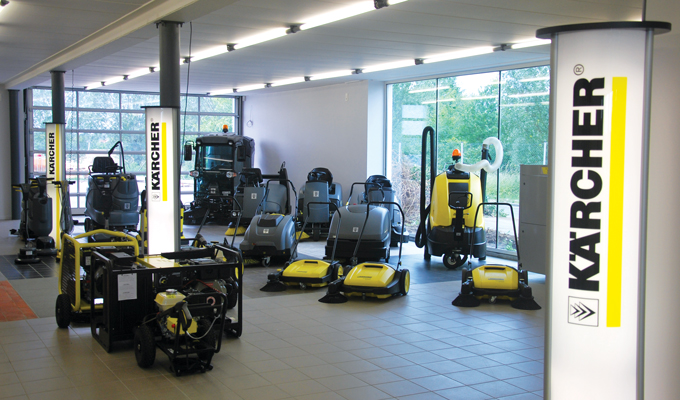 How did it start?
Ms. Verstraeten: "The Kärcher Center Van Mol in Elversele exists since 1981. It started with three pioneers and became a company with around 17 employees. The assortment of products kept on growing, requiring more staff. First, our location was across the street, but this place soon became too small. Now our assortment includes more than high-pressure cleaners. We also sell vacuum cleaners, scrub machines, sweeping machines, water filter installations etc. The Kärcher Holding in Germany is the Kärcher Center's supplier, the administration for the Benelux is done in Hoogstraten. The center in Elversele is completely independent and has the highest turnover rate worldwide. It keeps on growing, because to stand still is to regress. Besides supplying companies, we also have many private customers we want to provide instant service to."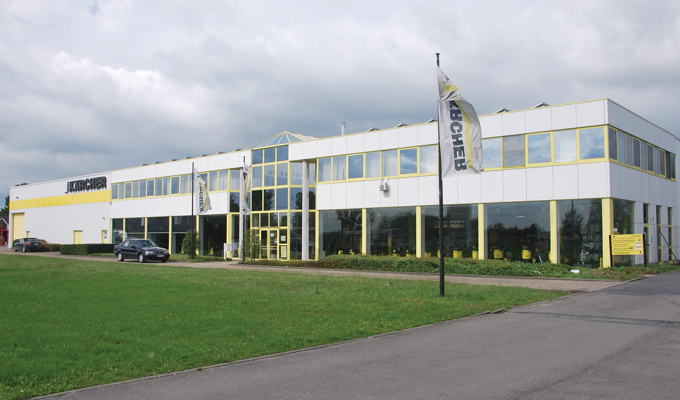 SDP Distripack
"We are very satisfied with SDP Distripack and we like to share that message. The package has many functions. Colleagues in the sector often ask us to give our opinion about SDP. All we can do is recommend SDP. We got the opportunity to participate in the service module, so it makes sense that we support it completely."
"Because of our expanding assortment of stock, our sales have increased significantly over the last years. We wanted a powerful application to support this growth, and SDP Distripack was the package we needed. The history, price calculation and customer follow-up are essential functions. The invoicing has also many options. Our employees can provide feedback and suggestions regarding the system. The sales people focus more on the customer overview. The technicians are very pleased with the service module.  It is very practical that repair requests don't have to be followed up manually, everything is easy to find: the customer history, purchase orders and machine history. Everything stays in one bundle and can be found instantly."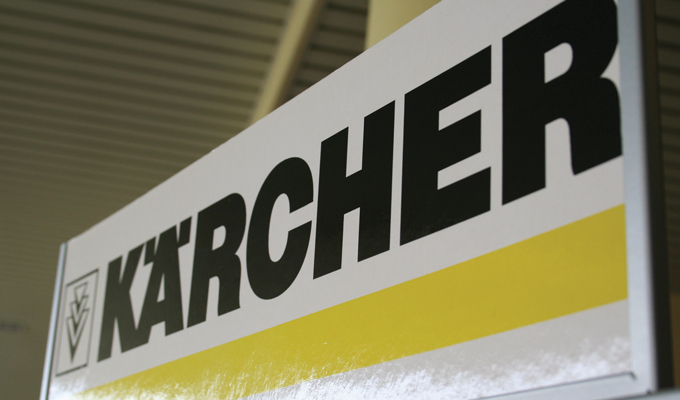 Flexible all-in-one solution
"SDP Distripack is the all-in-one solution we were searching for. We can switch between modules with no hassle. This is useful for people on the work floor. There are hardly any problems. And when an issue arises, SDP always helps us. After the implementation of a new project, SDP will follow up. The Distripack team knows our company very well and finds a solution instantly if needed. That is certainly a big plus.
Advantage
"The good relationships we already had with our customers improved, because were able to provided better service and follow-up using SDP Distripack. Our customers are our main focus. We also work with the SDP accounting package. This package runs perfectly and is completely compatible with SDP Distripack. We are happy that SDP is our partner."
Do not hesitate to contact us for a non-binding demonstration in your company.