Robinson for the timber sector
Testimonial Wood store Van der Gucht
The Van der Gucht Lumber Shop has become one of the biggest and well-known lumber and hardware stores in the Waasland region. The shop even got the Febin Award for the best DIY store in Belgium. Twenty years ago, the managers started their collaboration with SDP and opted specifically for the SDP Robinson retail do-IT software. Below, you can read the interview with Muriel de Vocht and her husband Michaël Van der Gucht, one of the managers of the store.
"It is a package that is evolving: SDP is not sitting around, it is closely following new trends."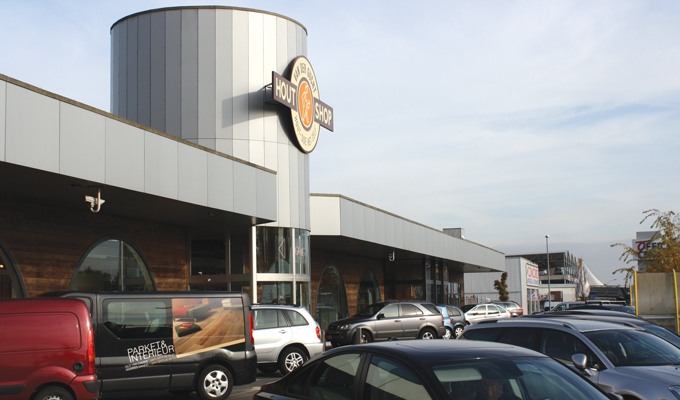 How it all started
"The Van der Gucht Lumber Shop exists since 1933. We are the third generation of a family business that started as a timber store in the centre of Temse. Michael's grandfather is the company's founder. In 1960, my parents-in-law continued, and at the end of the 60's, they expanded the stock to include DIY articles, like paint and adhesives. In 1979 we moved to the industrial area. The accounting had been automated in the beginning of the 80's by a forgoer of SDP. We took over in 1999."
SDP Robinson do-IT
"We opted for advanced SDP retail software to put all our articles in a complete automated article database. We have been working with SDP Robinson do-IT for 20 years now, starting with invoicing and article management. In 1990 we switched to cash register management. Things happenend fast after that. We have been developing our programs through our collaboration with SDP. Finally, the next logical step was to automate our stock and the purchase process via SDP. At this moment, we have 42 employees and everyone uses the system, except the carpenters. Everything is centrally managed. SDP Robinson do-IT runs on 3 cash registers and all work stations. Also, at the counter where customers can order tailor-made sawn timber, they hardly need to write. We aim to follow everything perfectly. This makes it very important for everything to happen correctly: all arrivals and transactions have to be registered. SDP Robinson do-IT the support."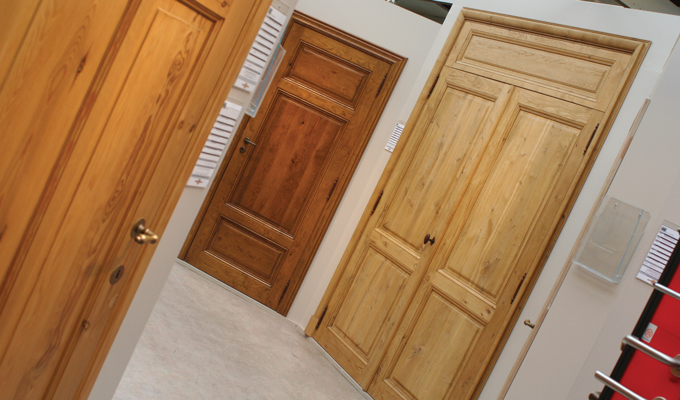 The benefits of SDP Robinson do-IT
"Because customer satisfaction is important to us, we like to invest in developing and the SDP training. It is important for every employee to understand the program. We are convinced that a good follow-up saves costs. We notice this in the link between delivery notes and purchase notes, for example. We discover double invoices, forgotten discounts or incorrect numbers. We used to check deliveries manually. Besides that, the cash register and counter service goes a lot faster since the implementation of SDP Robinson do-IT. Fast customer service is very important for our customers. It is a package that is evolving: SDP is not standing still; it is closely following new trends. We evolved together with the package and provided a lot of input from the beginning. A recent example is the implementation of the carpenters' schedule, requested by our employees. Everyone can now consult this. We work a lot with custom orders: parquet, doors, bathrooms, etc. We use the system to track the location of every customer order at any moment. Quality and customer service are crucial for us."
Why SDP?
"SDP was one of the best suppliers of retail software in the region. I admit we also consulted their competitors, but their software was mainly focused on supermarkets and easy cash register systems. SDP has software packages which are specific for certain sectors, like timber companies and DIY stores. That was important for us, because every sector is unique. Another advantage is the Saturday service included in the service contract. SDP provides a fast and impeccable service. We have a good experience of collaborating with SDP."
Do not hesitate to contact us for a non-binding demonstration in your store.