Era
Testimonial Evergem Social Services Centre
In 2003, the Evergem Social Services Centre (SSC) realised they needed a software package that could not only register time but also create complex time schedules. Besides that, the package had to meet the high requirements of the health sector and the SSC. And because SDP Era meets all the requirements, the Evergem SSC opted for SDP. The Evergem SSC has been working with SDP Era for a couple of months now and is very enthusiastic. SDP went to Evergem to visit the centre to make an analysis.
"SDP Era is a flexible and accurate system that saved us a lot of time."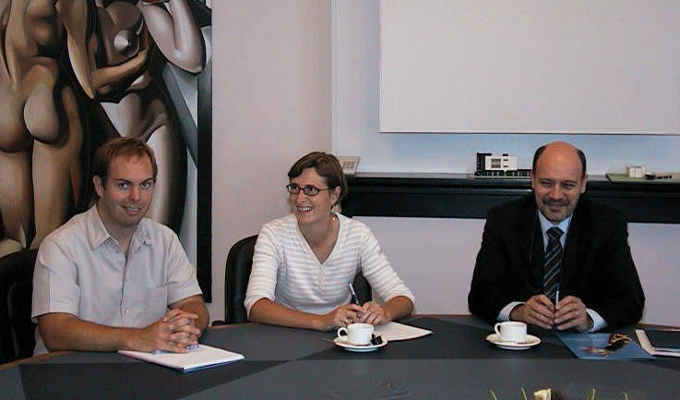 "Before Era, we worked with system punched cards, which wasn't accurate and secure at any time. Those systems are outdated, and it was time for a new, up-to-date system", says Luc Van Vynkt, secretary in the Evergem Social Services Centre. The new software package had to meet the many and specific health laws and regulations..
SDP Era meets all expectations
Ilse Hesta of the human resources department explains: "The package had to be compatible with our payroll package. First of all, we needed a central and uniform system for all divisions. The software also had to be user-friendly, to make sure employees could start with it right away. Besides that, we searched for a software package that supported, simplified and streamlined flexible hours. Finally, the package had to meet our personal needs and workflow. SDP Era matched all these conditions."
"The collaboration between SDP and CEVI was important as well", the secretary adds..
SDP, the power behind SDP Era.
"SDP's service, which we have used a lot, is without a doubt a great bonus attribute. Behind the Era package, there is a team of consultants, developers, technicians and trainers who follow everything closely. So there is always someone who can help us with our requests and adjust the Era package. The package is also constantly updated and customized for us", says Donar Wenseleer, staff member.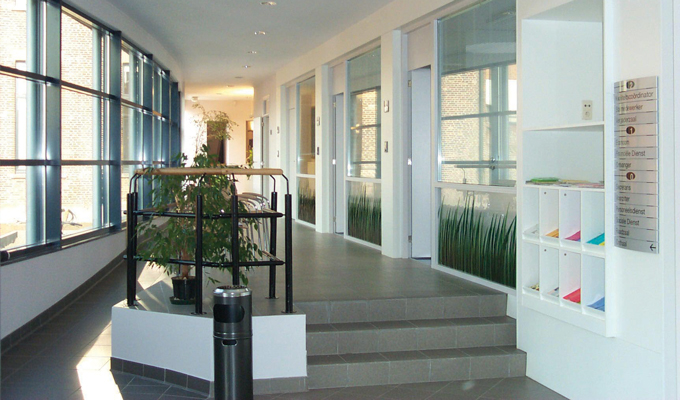 SDP Era in short efficient, clear and flexible
"Even after a couple of months, we can say that SDP Era has saved us a lot of administration. For example, SDP Era automates the time-consuming administration of performances needed to manage the complex time schedules. We used to work with unpractical large paper schedules. Now everything is cleary displayed on one screen. Also, the different reports are very useful for human resources. At a glance, you will see the special performances, the food coupons and the absences for each person, ...
But there is more. Thanks to the accuracy of the clockings, there are no more discussions about performance.
SDP Era is a flexible and accurate system that saved us a lot of time. Now we are used to the system, we start to benefit from it: faster, more accurate and efficient work flows."
SDP has been active in IT since 1985 and has many years of experience in the health sector. SDP provides global solutions for residences, social  services centres, hospitals... You can not only get software packages, but also hardware, consulting, training, assistance and web services.
Do not hesitate to contact us for a non-binding demonstration in your company.