Robinson for construction markets
Testimonial Schepers
SDP Robinson has more than 20 years of experience in construction materials. The software package was created in collaboration with leading companies in their home country and abroad. One of these companies is Schepers Building Materials in Landen. SDP asked Schepers what makes this software package so special.
"SDP Robinson is the most adequate and the most reasonably priced solution for every company in building materials."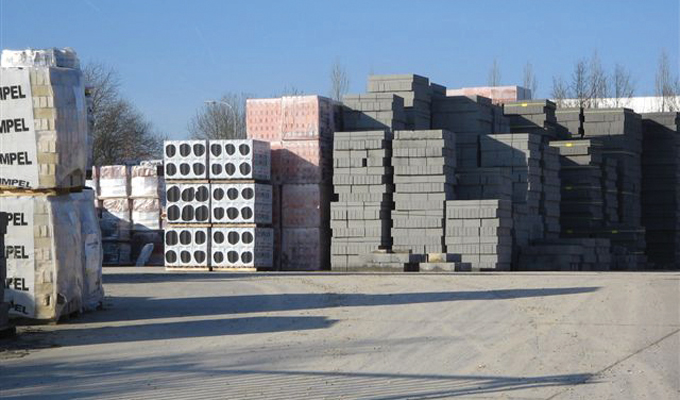 In the showroom we meet Michel Achten. He was there, back in 1999, when Schepers started to work with SDP Robinson. He led the project to find that one high-quality package for construction material merchandise. They didn't have to search for long, because Scheper's expectations and quality standards were high. Only SDP Robinson could match them.
SDP Robinson: the obvious choice
The package had to be fast and complete, but also user-friendly and efficient. And because SDP Robinson matched all these requirements, the choice was easy.
Achten explains that choice: "After comparing with other software, SDP Robinson turned out to be the most affordable solution. Most of all, it matched our content expectations. Besides that, SDP's years of experience with building materials is a plus. Also, the SDP service was the decisive factor. SDP also provides advice, hardware, training, support (and helpdesk) and maintenance. Practical and efficient. one contact for all the automation!"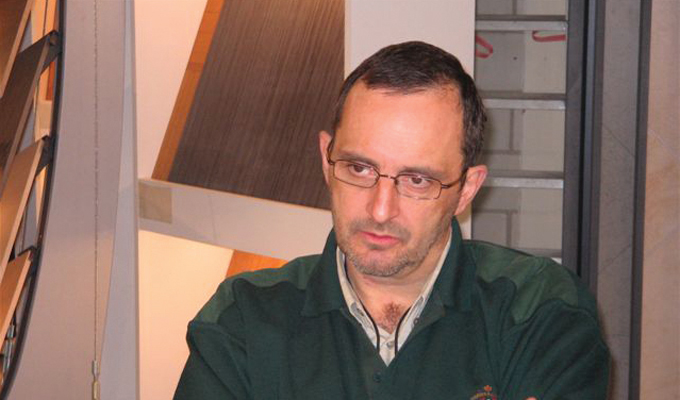 Very user-friendly
"The switch to SDP Robinson happened very smoothly and all Scheper employees were positive about the implementation", Achten says. "For many, replacing the outdated package for the fast and complete SDP Robinson package was a relief."
All employees mastered the software quickly. No special knowledge of computers was needed. This made the transition extra easy.
There are many advantages.
Speed is one of the biggest advantages according to Michel Achten. And the extensive article management used to create and change articles is easy. The module "Reports and rotations" is also very popular within Schepers. Which articles are doing well? What is the turnover figure over a certain period? SDP Robinson gives the answer with one push of the button. You can export everything quickly to sheets that you can import again. So you can quickly respond to stock changes and you'll keep an optimal turnover. Weights, (pallets, tons, maximum loads), empties/pallets, price suggestions in the cash registers, corrections, expiry dates, etc. SDP Robinson automates everything.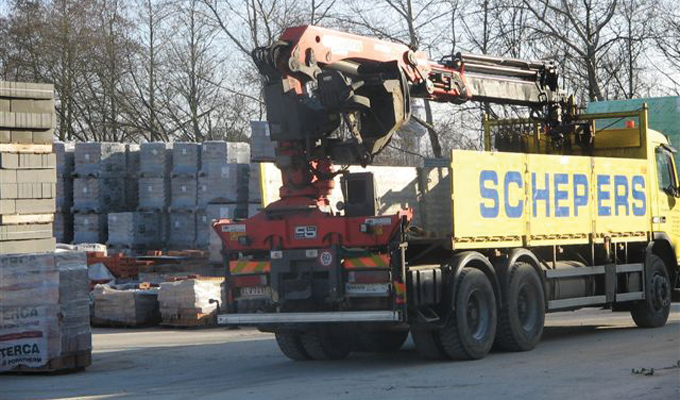 SDP Robinson saves you a lot of time!
"In SDP Robinson everything evolves around the flow of different modules: from offer to order confirmation, and from purchase orders placed with suppliers to delivery notes and pro forma invoices. SDP Robinson automatically copies all data to all modules at the same time, so that you only have to enter it once. That saves a lot of work."
Achten continues: "Entering prices and articles is a piece of cake. Entering thousands of articles used to take me three days. Now everything is done within an hour."
SDP: great services guaranteed
Achten also enthuses  about the the SDP service "SDP takes our suggestions seriously, investigates and incorporates them into the package. This, in combination with the upgrades, means our software is always up to date."
Schepers was so satisfied with the SDP products and services that they took the same step for the DIY store. In the meantime, Schepers has become a reference for other companies searching for software that is customized for construction materials.
Do not hesitate to contact us for a non-binding demonstration in your company.