The customer deposits the money into a closed cash handling unit. Without the sales clerk having to touch coins or banknotes, the authenticity is being verified and the money is stored in a safe deposit unit. Furthermore correct change is paid automatically.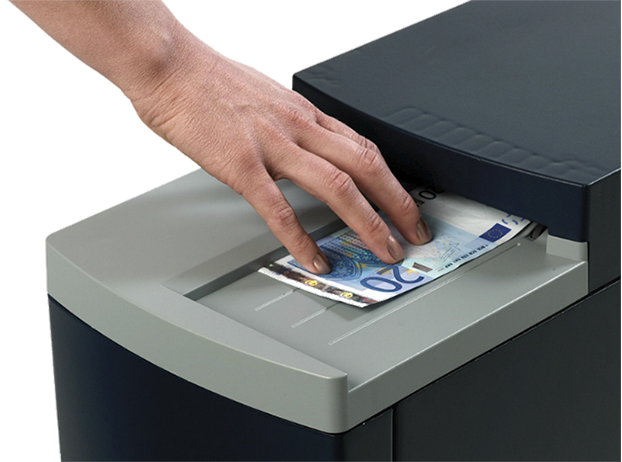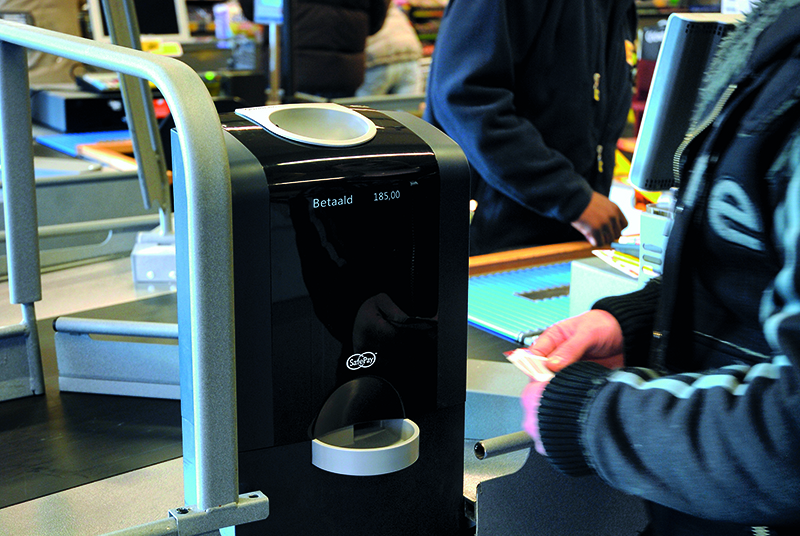 Hygiene


With a closed cash handling unit, there is no more need to "touch" the money. This is a great advantage when it comes to store hygiene
Complete control in the cash register software
The management of the closed cash handling device is fully integrated in our cash register software (comparison of cash register reports, counts, ...). All transactions of the machine are registered (introduced coins and notes, change, money out, time, operator name). You can check at any time the number of notes and coins in the device.
Security


The closed cash handling unit can be integrated into the counter or checkout point. This reduces the risk of theft. All cash money is securely deposited but however stays available as change
Detection of forged banknotes


The devices recognize false money and save you time in verifying its authenticity.
Avoids cash differences


At the end of the day there are no time-consuming cash differences. This avoids having to count the cash flow at the end of a busy day in the store.