Robinson for DIY stores
Testimonial Delva
Delva Shopping has three DIY stores, located in Diksmuide, Veurne and Ieper, with 47 employees and a maintenance service. They continue to expand today. In 2000, three locations were fully automated with SDP Robinson. Manager Jean-Pierre van de Walle and his son Bruno van de Walle tell their story.
"With SDP Robinson we save time, which we invest in our customers."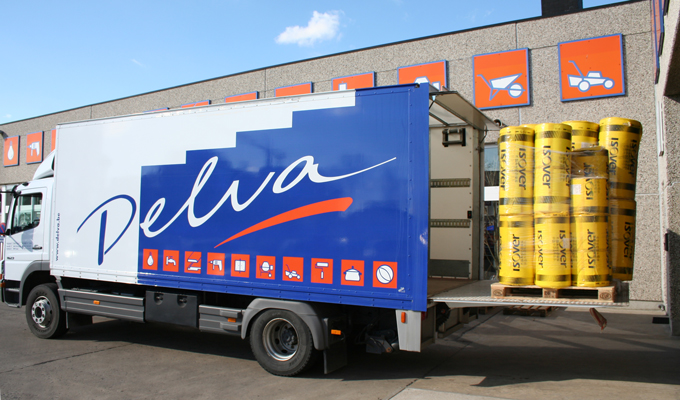 How it all started
Jean-Pierre "My-father-in-law started the company in 1968. Back then, it mainly provided small agricultural tools. We started as a very basic hardware retail store, in Diksmuide. In 1975, I entered the business: 1000 sqm, 6 employees and hardly organized.  In 1978, we opened a store in Veurne. Nine years later we opened a third store, 4000 sqm, in Ieper. In the meantime, two other locations had already expanded to a 2500 sqm surface. In 1994, the new 5000 sqm store in Diksmuide reopened. I love to organize. Beyond IT, I also pay a lot of attention to customer service and find it important to have a tidy and organized shop."
Start of SDP Robinson do-IT
Jean-Pierre: "All this expansion meant we couldn't lag behind, and technology became important. First, we started with a local store. But there was one big problem: they had no customers in the DIY sector and we had to provide all the input. SDP Robinson is specifically developed for our sector, which made it extra attractive for us. We switched to SDP in early 2000. We replaced all the hardware and installed SDP Robinson. This went very smoothly. SDP even developed the different functions we used to have in our previous software package. We are very satisfied with the system. It is an investment that pays off."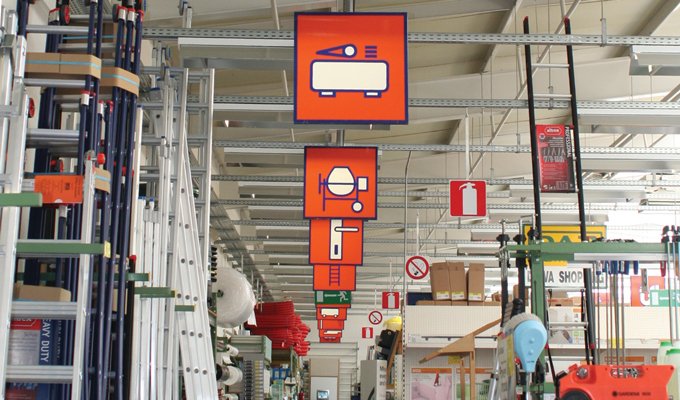 SDP service
Bruno: "In all these years, we have encountered only one problem with the server. When that happened, the stand-alone cash registers proved to be useful. We were able to continue helping our customers in the shop. In the meantime, the SDP team was solving the problem remotely."
Jean-Pierre: "I would like to emphasize that we have a very good experience with SDP. We even have given SDP Robinson demos to prospects."
SDP Robinson strengths
Bruno: "We use the article and customer history every day, especially to compare our three stores. SDP Robinson makes it easer to place purchase orders with our suppliers. Since we have automated everything, we oversee and check a lot more. This gives us more time in the shop. We used to label everything individually. That has been improved by the shelf labels. It is easier to check everything. We work faster and more efficiently. That is why we have better sales results, better stock management and up-to-date stock: because we lower the prices of older articles automatically. In the past, we didn't know for how long an article had been in stock, now this information is easy to find. Placing the articles in the store goes faster too. Store management is easier, up-to-date and better organized."
Jean-Pierre: We save time that we can dedicate to what truly matters: helping our customers."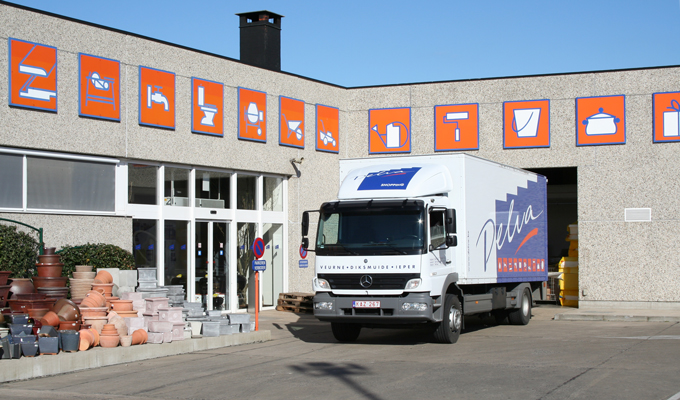 Different stores in one system
Jean-Pierre: "Because we have three stores, organisation is extra important. We have to centrally purchase stock and distribute it to each store, depending on the sales. We can help our customers faster, because we can see the stock in our other stores. The stock rotation between stores using internal transport is very important. This can be done online. We have oversight over this, and the interaction between our stores and the stock rotation have improved a lot."
Do not hesitate to contact us for a non-binding demonstration in your store.